Why You Need an Expert in Elder Law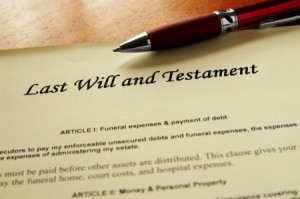 First, the laws affecting the elderly are constantly changing so that an Elder Law Attorney must not only keep up with the changes, but also be aware of the trends and shifts in political policy.
Second, while all lawyers are allowed to advertise, only certified attorneys are allowed to identify themselves as "experts". Certification is a the highest level of recognition by the Florida Bar of the competency and experience of attorneys in the areas of law approved for certification by the Florida Supreme Court.
John Clardy, of Clardy Law Firm, PA, in Crystal River, is the only Citrus County attorney who is recognized statewide as an "expert" in Elder Law.
He was the 2013-2014 Chair of the Florida Bar Elder Law Section and was named to Florida Trend Magazine's 2013 "Legal Elite" in Elder Law.
As a Florida Bar Board Certified Elder Law Attorney, John focuses his practice exclusively on the following areas of law:
Wills, Trusts and Estate Planning
Asset Preservation
Elder Law
Medicaid Eligibility
Veterans Benefits
Probate and Trust Administration
Guardianship Avoidance
Life Care Planning
Special Needs Trusts
Contact Us To Schedule Your Appointment.